Yard Signs
Yard signs are a great way to get your message out to passing foot or vehicle traffic.  Produced on 4mm thick Coroplast with eco-friendly inks, they offer durability in all kinds of weather and an excellent advertising value.
Whether you want to catch the eyes of passers-by about your political campaign, your upcoming special event, or a holiday sale you are having, the experts at Decal Impressions can help you with great cost effective yard signs that make a statement and will create the best return on your investment possible.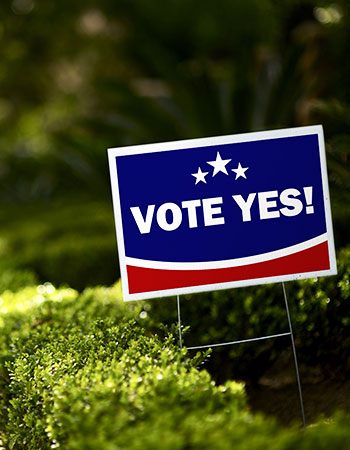 Click here to find out some of our design tips for yard signs.
Click here to learn about the benefits of yard signs.