Essential Signs & Graphics
Through the use of strategically placed signs and graphics, you can continue operations while keeping customers and staff safe and healthy. Make sure your business, school, or restaurant is prepared to safely operate during COVID-19.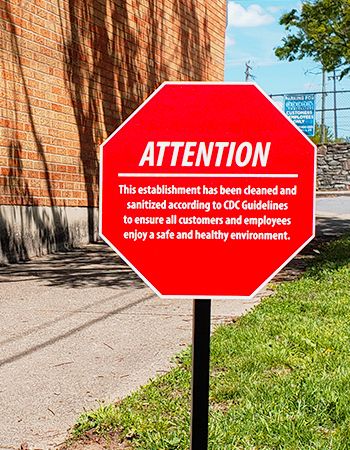 Keep your business in compliance by clearly communicating policy and procedures with signage and graphics. No matter what industry we have a solution to keep you operating safely.
PPE Guidelines
Customized Facemasks 
Carryout Labels
Directional Signage & Graphics
Social Distancing Graphics
Acrylic Protective Barriers / Acrylic Hygiene Screens
In our ever-changing world, we understand time is of the essence and will work to complete your order ASAP. If you have specific needs, questions, or concerns, please do not hesitate to contact us.
Essential Signs & Graphics Gallery