A-Frames Signs
A-Frames Signs are a cost-effective form of advertising that can be easily implemented and changed out when you need to update messaging, give directions, promote new products and attract new customers. We offer a variety of A-Frame sign frames that are portable and durable, perfect for both indoor and outdoor uses.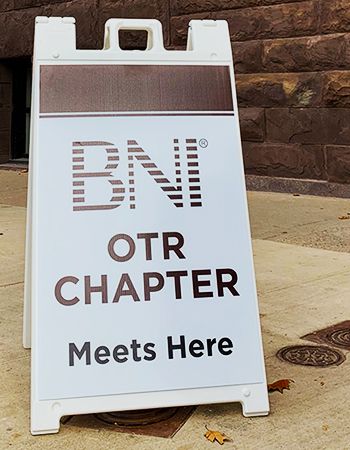 A-Frames Signs are the perfect solution for retail stores and restaurants looking to capture foot traffic. They are cost-effective, portable, and easy to update when you want to switch out your message.
Create awareness around your retail or restaurant location and capture foot traffic with a durable and affordable A-Frame Sign from Decal Impressions.
Just a few of  the messages you can express with sidewalk or A-frame signs:
Now Hiring
Daily Specials
Featured Products
Directions & Wayfinding
Business Hours
Now Open
Holiday Sales
Valet Parking
Do you need the ability to write on your sign? Ask about our Dry Erase Laminate! By adding a Dry Erase Laminate you can update your message as often as you like.
A-Frame & Sidewalk Sign Gallery