Campaign & Yard Signs
Often referred to as Political Signs, Yard Signs, Bandit Signs or Campaign Signs, our corrugated Yard Signs are a durable and affordable option for anyone looking to make an impression around their community. From vote yes to vote no, political candidates or propositions, we make campaign yard signs that make a statement. We know that when you're running a campaign, every dollar counts. Our experts will work with you to create the sign/campaign package that gives you the best ROI.
Our signs are printed directly to 4mm White Coroplast, using eco-friendly latex inks, allowing us to offer you a durable and affordable product you will be proud to show off.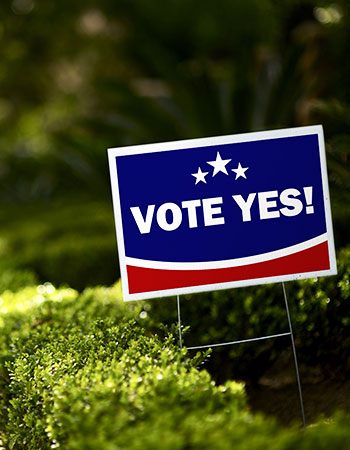 Click here to find out some of our design tips for yard signs.
Click here to learn about the benefits of yard signs.