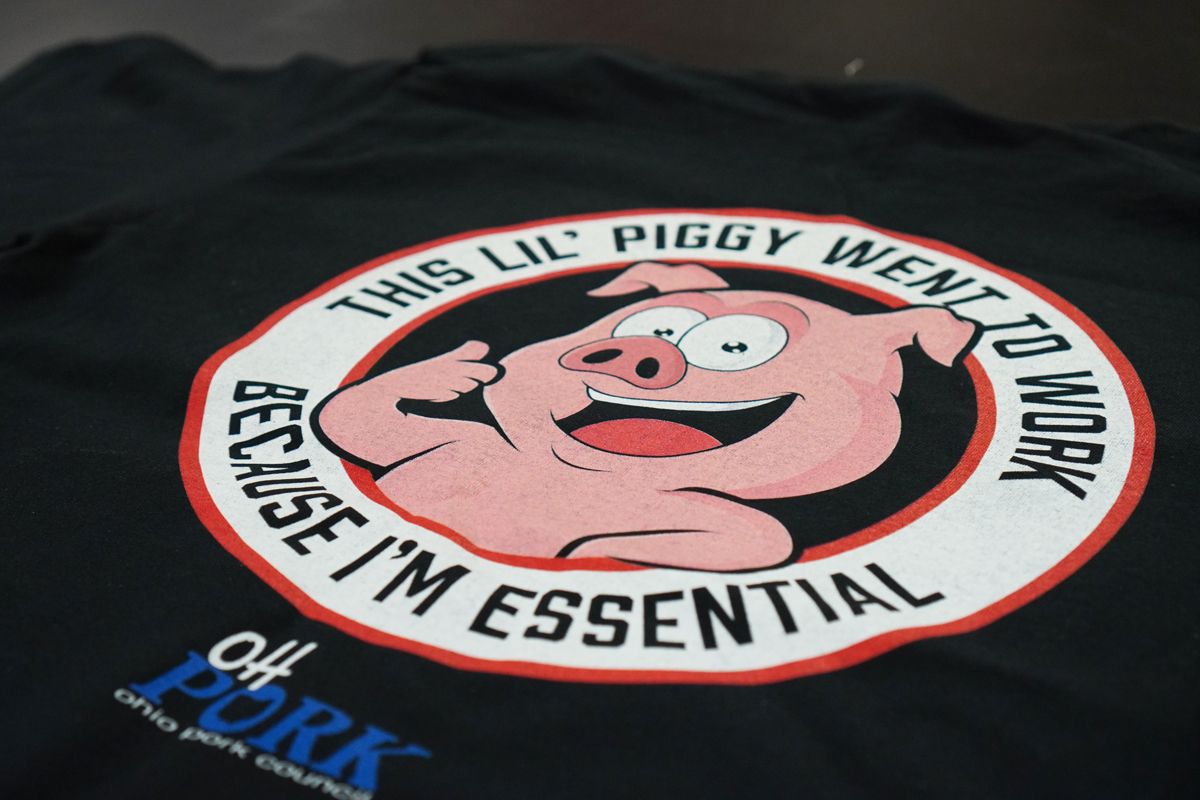 It is no question that 2020 has been a difficult year for most of the country. As many individuals and organizations are looking to help where they can, we were approached by the Ohio Pork Council to develop an online fundraiser to benefit their Pork Power Program and raise awareness for their industry's essential workers. The Pork Power Program helps to feed families in need throughout Ohio by providing pork to Ohio food banks and food pantries, supporting communities across the state.
The Ohio Pork Council, partnered with Kalmbach Swine Management, Hord Family Farms, and Heimerl Farms, to promote this fundraiser. The creative team at Decal Impressions designed a unique t-shirt, including 4 variations, that is currently being offered through a customized online store hosted on decalimpressions.com. Each shirt purchased helps the Pork Power Program and the Ohio Pork Council feed a family of four.
Decal Impressions' team facilitates all incoming orders from production to fulfillment, allowing the Ohio Pork Council to focus on promoting their fundraiser. Since the online fundraiser went live in mid-May, the Ohio Pork Council was able to reach its goal in only a few short months, raising $10,000!
We are extremely proud to have helped the Ohio Pork Council develop such a successful fundraising campaign. If you are interested in helping your organization by creating a customized fundraiser, we would like to hear from you.
Click here if you are interested in purchasing a shirt to support the Pork Power Program.
Click here to view a short video showing how the shirts are produced in our facility in Cincinnati, Ohio.