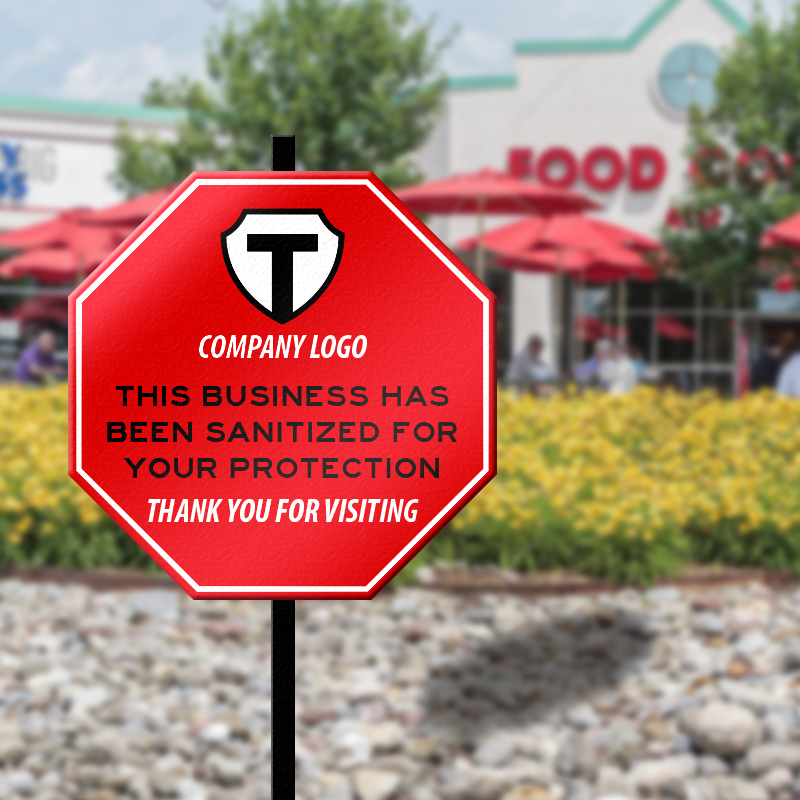 As our country begins to reopen, make sure your business is prepared. Through the use of strategically placed signs and graphics, you can begin operations while continuing to keep customers and staff safe. We have compiled a list of items that may be essential to the reopening and compliance of your business:
First, Outdoor signs. These signs can alert customers of critical information before entering. They can be cut or milled to shape with custom messaging.
Next. Indoor Signs. They can be used to inform customers at key junctures throughout your store by utilizing indoor sign frames and foam core panel inserts to keep messaging up to date.
Next, Window, wall, and floor graphics can be easily installed at any location to capitalize on highly visible surfaces.
Finally, A-Frames and Sidewalk signs are perfect for placement outside any retail location. These cost-effective frames offer a highly-visible and temporary outdoor signage solutions.
With any of these products, we can add any amount of customizations to ensure the success of your business's reopening strategy. Head on over to our Essentials page for further information.
Click here to view examples of available products. If you have specific needs, please do not hesitate to contact our main office at (513)721-3801 or via our contact page.