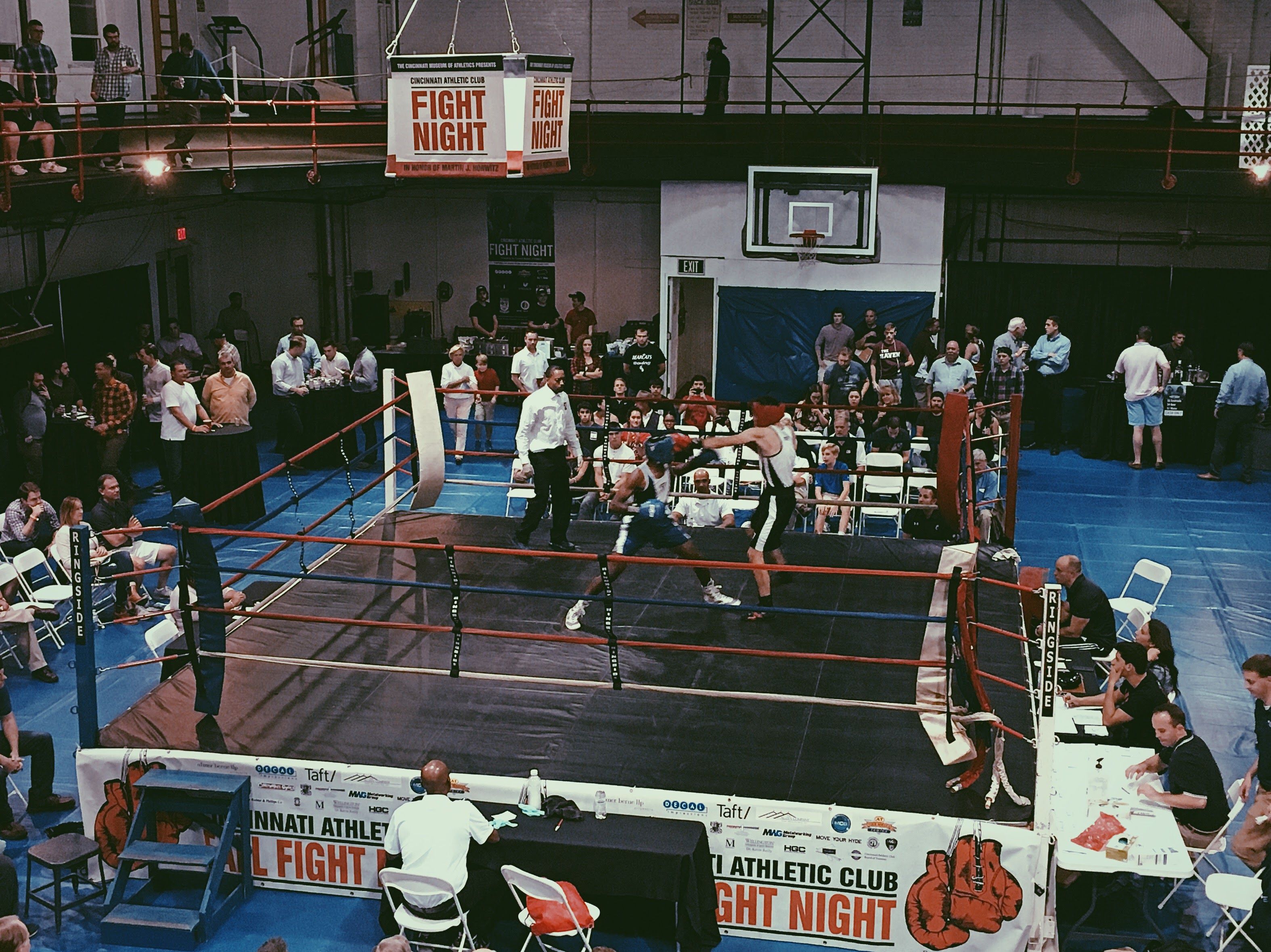 Last month Decal Impressions sponsored the annual Cincinnati Athletic Club's Fight Night. Each year the event is presented by the Cincinnati Museum of Athletics, and hosted by Dr. Eric Buller and the Miami University Redhawks, at the historic Cincinnati Athletic Club. The night features 12 to 15 bouts from some of the toughest collegiate boxers in the nation.
On top of being an event sponsor, we also were in charge of creating a new image and brand for the annual event. Moving away from the more graphic style of previous years, seen in the hanging signage and ring skirts in the image, we focused on a cleaner more streamlined aesthetic. Using a simple image of two boxers and a simple bold font choice, we created a distinct new feel for the event. The image of the boxers allowed for a much cleaner design.
Once the overall design was established, we created everything from posters, tickets, event programs, signage and a brand new website, CACFightNight.com. One of our latest service offerings, we were happy to showcase our expertise to help usher this great event into a new stage of success.To learn mor about our web design services click here
If you need help creating a brand for your event or business, signage, web design, and our other print services please give us a call at 513-721-3801 or visit us our contact page. Our knowledge and expertise can help you turn your event or business into a success.
Event Program

Large Event Sponsor Poster

Event Sponsor Poster

Bar Menus