Decals & Stickers
This is more than just part of the name of our company. It is also a large part of what we do. We are Cincinnati's leader in small and large decal printing on almost any material you can think of. We will help you create a product you will be able to use for years to come.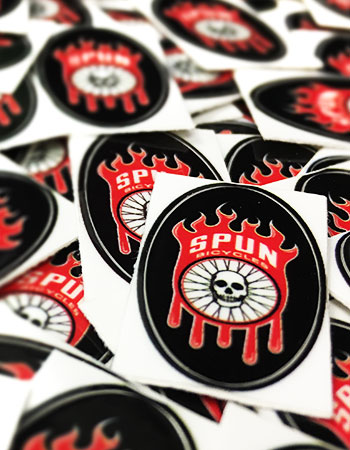 Click here to learn the difference between Kiss Cut vs. Die Cut decals.
We offer decals and stickers for almost any purpose. From a one off design to tens of thousands for some of our franchise customers. Please let us know what we can do to assist you in decal and sticker needs.
Some of what we offer:
Decals with a clear/transparent background
Contour-cut decals
Decals with a translucent background
Including:
Ceramic decals
Enamel decals
Glass / Window decals
Magnetic decals
Outline decals
Bumper stickers
Pressure sensitive decals
Rub-on decals
Static cling decals
Vinyl decals
and more...
Perfect for almost anything including cars, boats, trailers and motorcycles.
Please let us know how we can assist you in your decal and sticker needs. Remember we are not limited to Cincinnati, we ship all over the country.
Decal Gallery