Custom 3D Signs & Dimensional Letters
Are your signs feeling a little flat? Make them pop with 3D lettering and customized plaques to add a new dimension to your brand. These works of art help build brand and logo recognition while making your walls look beautiful and giving your space a sense of class.
These are sometimes called three dimensional signage or dimensional signage, our 3D signage gives you a dimension of depth to width and height. The result? The shape and shading even indoors, 3D signs and letters will catch the eye in ways that flat, two-dimensional letters, logos and graphics simply can't match! They work harder for you because people can see them from longer distances!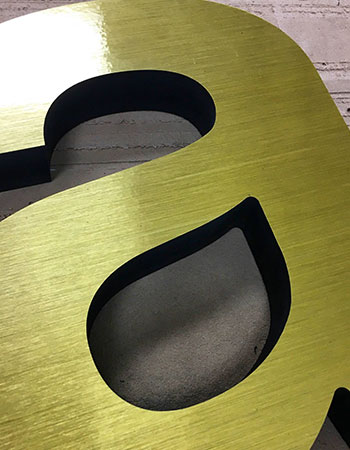 Dimensional Lettering and logo used to brand Huntington Bank Suite at Paul Brown stadium