Newsletter
---
Happy New Year, and welcome to the fourth edition of the Kalmbach Swine Management newsletter. In this edition we are covering wean-to-finish barn setup, grow/finish biosecurity, heightened feed costs, gene editing oversight in swine, and the Covid-19 vaccine.
---
Wean-to-Finish Barn Setup
Starting newly weaned pigs in a wean-to-finish building comes with a specific set of challenges. Making sure that the proper micro-climates are created is the first step to getting off to a successful start.
Click here for more info on wean-to-finish barn setup.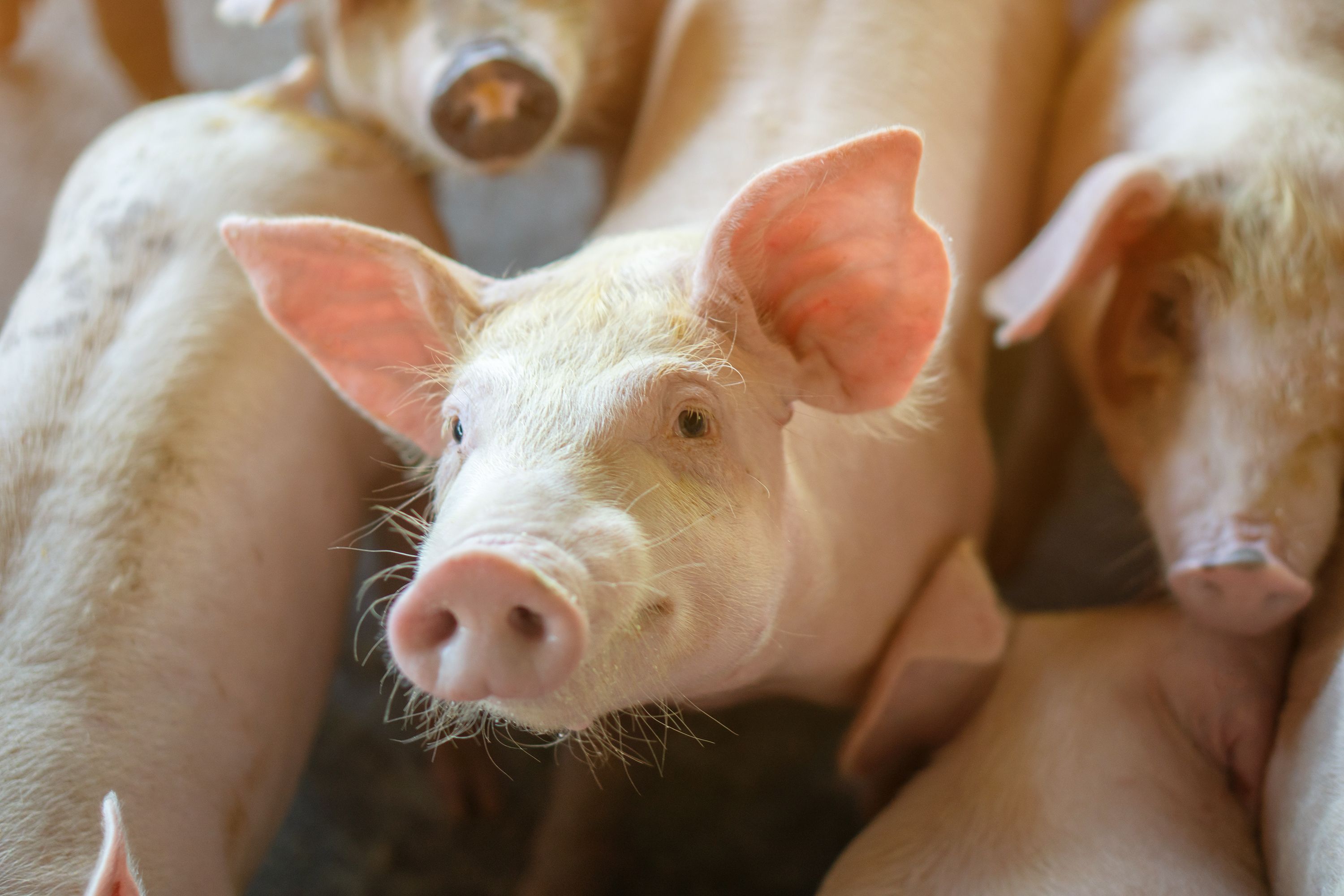 Post-Weaning Biosecurity
Managing biosecurity all the way through completion of the finishing stage is critical to maintaining healthy pigs. Keeping pigs healthy is one of the keys to staying profitable in today's financially challenged swine production environment.
Click here for grow/finish biosecurity tips
Managing Through High Feed Costs
Feed is one of our biggest expenses in swine production. As grain markets have risen significantly in the last couple months, it is more important to pay attention to how we manage this critical component. Keeping feeders adjusted properly for the size of pig currently in your barn is always important, but even more so as feed costs increase. The PIC wean-to-finish manual is a great resource for feed management and many other factors that influence growing pigs.
Click here for tips on feeder adjustments.
Click here for a link to the PIC wean-to-finish guide
Gene Editing Oversight in the Swine Industry
Gene editing of plants has been around for years and has been proven to be a safe way to improve production and nutritional properties. Fairly new to livestock, gene editing has the potential to bring tremendous benefits to animal health and welfare.
Click here for info on gene editing in swine
---
Prioritization for Administration of the Covid-19 Vaccine
We are now 11 months in to the Covid-19 pandemic and there have finally been multiple vaccines developed, tested, approved, and in the administration phase. There has been a lot of debate about who should be first in line to get vaccinated.
Click here for more info on meat worker importance
Click here to read the CDC guidance on vaccine priority