Campaign & Yard Signs
From vote yes to vote no, for political candidates or propositions, we make campaign & yard signs that make a statement. We know that when you're running a campaign, every dollar counts. Our experts will work with you to create the sign/campaign package that gives you the best ROI possible.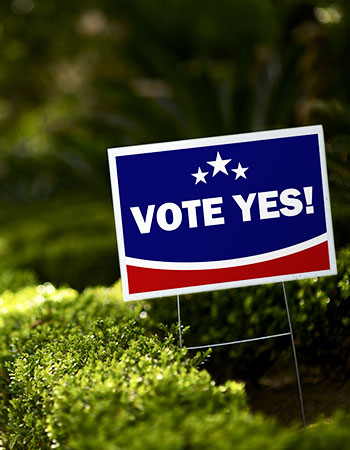 Click here to find out some of our design tips for yard signs.
Click here to learn about the benefits of yard signs.