Banners
Banners one of best ways to get your message across to a large audience. Our banners are printed on wide format digital printers using the most environmentally friendly inks on high quality vinyl. Banners are sturdy and durable and require little if any care and will last up to 3+ years outdoor and 5+ years indoor use. All of our banners are sewn and grommeted with long lasting brass grommets.
Our banners come in a multitude of sizes and materials. From "Happy Birthday" to movie backdrops and even ones that cover the bridge during the fireworks. Nothing is too big or too small. Although we are local to Cincinnati, we can ship nationwide.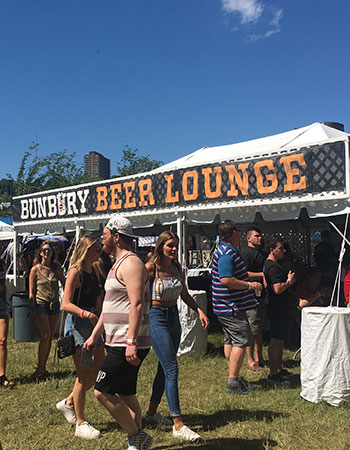 We've worked hard to hone our craft. A few areas we specialize in include the creation of the following print banners:
Graduation banners
Mesh banners
Outdoor banners
Fabric banners
Trade show banners
Wedding banners
Adhesive banners
Advertising banners
Flag banners
Event banners
Pull up banners
School banners
Backdrop banners
Birthday banners
Church banners
Double-sided banners
and more!
Click here to learn more about our Rentable Banner Stand for your upcoming event or promotion!
Do you need something more permanent? Please explore our product gallery to see all of the products we offer.
Banners Gallery